The SOLARI™
The goal: spending a sun-soaked day at the beach enjoying the sound of the waves, a good read, and a refreshing drink. The problem? Packing for it. Introducing the SOLARI™, your do-it-all accessory for a hassle-free beach or pool day. Think of the SOLARI as the Ferrari of beach accessories, taking the guesswork out of stuffing all of your sunny day must-haves into multiple bags and haphazardly setting up your belongings once you reach your destination. The entire process, from A to Z, is made smooth so that you can spend less time packing, battling sticky sand, and keeping track of all of your items and more time enjoying the sunshine with loved ones.
The internationally patent-pending SOLARI™ features multiple built-in storage compartments of varying sizes that are custom-designed for common beach accessories from your beach read to your change of clothes. These compartments are meant to keep your items cool, accessible, and protected at all times, including while you're taking a dip or simply lounging on a beach chair. A solar-paneled charged back-up battery with multiple USB ports nix the fear of your gadgets reaching low battery while insulated beverage compartments ensure your drink always stays cold. A handy book holder allows you to read hands-free while premium built-in Bluetooth speakers eliminate the need for dragging yet another item along. We also incorporated a four-legged stand to hold the system in place so you can rest assure your belongings are sturdily held even on uneven sandy terrain.
The SOLARI™ is crafted with both convenience and style in mind, fusing functionality with a sleek, sophisticated design. Upon first glance, SOLARI™ is curvy and smooth, with no visible surface bumps or protrusions that common beach items like your magazine, sandals, and snorkeling gear would definitely yield when stuffed into a standard beach bag. When closed, all compartments are sealed with a gasket to ensure they're protected from sand and water.
Our practical collapsible design not only keeps the compartments protected and out of sight when you need them to be, but it also gives you the option of easily accessing them in a fun, functional way. When you're ready to use your items, an effortless click on the panel and a push-latch switch pops it open to reveal your hidden treasures, which you'll find tucked away in their proper place, neatly consolidated, compacted, and organized. This is all done with the intent of eliminating clutter during what should be a well-deserved relaxing day at the beach.
An all-in-one solution to grab and go to the pool or beach. Your new favorite accessory.
Sunshades, Carry straps, Personal fan/misters, Book/magazine holders, Drink holders, Book holders, Phone safe with charger(combined with solar panel)
Sunblock, Books and magazines, Towels, Change of clothes, Snacks, First aid kits
Custom Build Your Own SOLARI choosing among a growing list of features: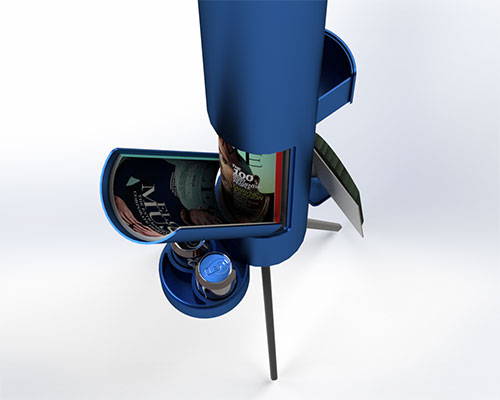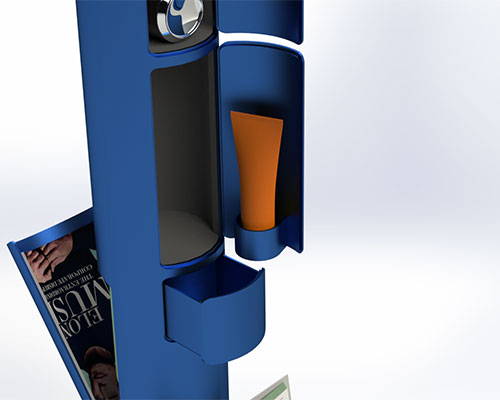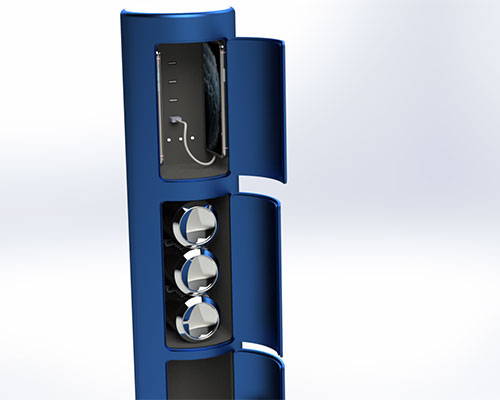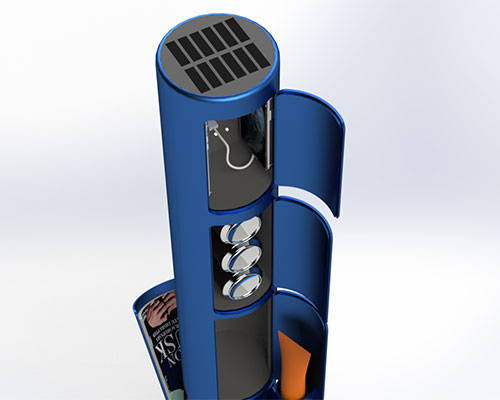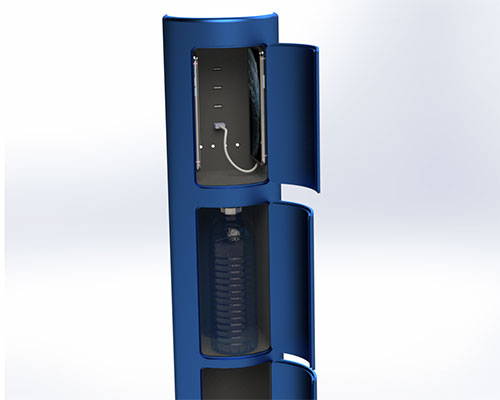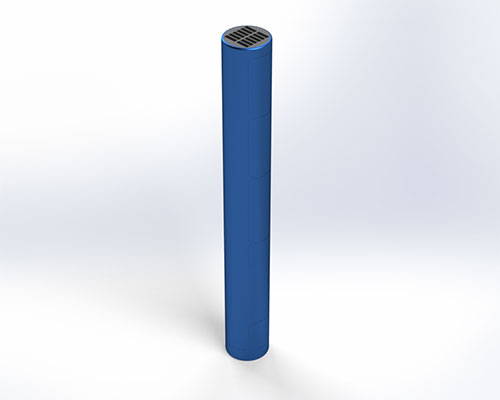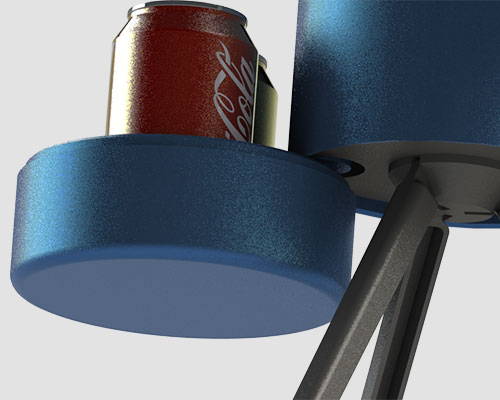 As with every Palacio Innovations product offering, high-quality materials are at the forefront of our design. That's why the SOLARI is expertly constructed with the end-user in mind. We use aluminum, titanium, magnesium, and carbon fiber, all of which are touted for their corrosion-resistant, water-resistant, and durable qualities. Not to mention, this makes for a visually appealing, head-turning product that's sure to create the ultimate beach envy.